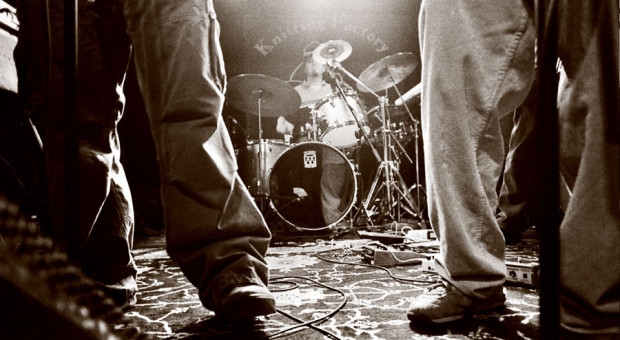 Members
Taylor McFerrin,
Vocals, Piano, Organ
Jason Fraticelli,
Bass
Nigel Sifantus,
Drums
After the disbanding of Grandfather Ridiculous in 2003, members Sifantus, Fraticelli, andMcFerrin began to pour their creative energy into something fresh. The previous two years of rigorous touring had left them little time in the recording studio, s in November  of '03 they embarked on an open ended recording project bringing in MC's Jubei and K.B, known collectively as the hArt foundation, and guitarist/keyboard wizard David Zucker. The group spent two months laying down previously built up material and new improvisational based groovescapes that were interwoven with hArt's lyrical forays.
What began as a vague idea developed into a concept that seemed as though it was being formed under the tutelage of an outside figure, a being/spirit who began to be referred to as L Maestro. The result was the full length CD: L Maestro Presents "Dimensions of Common Experience" and was released in March '04 at a rawkus release party at the main space at the famed Knitting Factory in NYC. As a recorded work, there are things that are familiar to the modern urban/electronica listener but with some striking differences: although the album is loaded with samples, there were no click tracks or sequences of any kind used throughout. The result was a uniquely free flowing, human sounding piece of music, rather then a collection of tracks.
For the following year the project became a band know as L Maestro Presents, who took their sound throughout the east coast, a short European tour, and played many of the most noted and esteemed establishments in NYC including the Blue Note, B.B. Kings and the Knitting Factory.